Order

Services for clients portfolio

Services of foreign companies
Settlement control
Other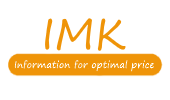 Credit manager's club – for Your development

The main aim of credit manager's club (KVK) is to provide all necessary and latest information for specialists which are responsible for credit risk management in the companies and stimulate communication and share of knowledge and experience between its members.
Members of credit manager's club are employees of different companies in Lithuania which are working with the credit risk management, asses are their partners or customers able to pay on time, determine conditions for giving a credit, control payments and recover debts.
Credit manager's club was established in year 2005. Today meetings take place every two-three months.
Every meeting has the main and relevant topic and competent speakers. It is not always consultants of credit management companies or representatives of government institutions but even specialists with practise in their work – constantly members from credit manager's club. Meeting includes breaks for unformal communication with coffee or wine.
Topics already discussed in the meetings:
Negotiations with the debtor using NLP (neuro-linguistic programming) techniques
Successful management of payments
Data of the SODRA (State Social Insurance fund board of the republic of Lithuania)
Enemies in the same company where credit manager works
How to talk more effectively with the debtor by telephone to get Your money back
Cr rating and credit limit of the company. Peculiarities and differences
Credit information and debt collection in central europe: Where, How and What is the price?
VAT activity in order to improve business conditions in Lithuania
Credit information and debt collection in eastern europe: Where, How and What is the price?
Differences evaluating creditworthiness of companies in the period of economic crisis
Risk assesment of the clients for giving goods in advance
and many other topics.

➤

Activity of Central Mortgage Office in Lithuania and its influence on creditworthiness
Peculiarities and practice of estate recovery from private company and its owner
Recovery of debt in the court (legal process)
Cr rating – tool to asses creditworthiness of the companies
Use of credit information in the companies
Variety of forms and schemes of promts for clients to pay on time – experience from practice
Using personal data for business purpose: regulations and practice
Register of legal persons
Bailiffs practice
Aspects and declaration of debts' hopelessness
Evidence of debts as hopelessness
Evaluation of credit risk for giving goods in advance
Credit Insurance - instrument to protect credits
Insolvencies in Europe
Factors which affects productivity in credit managers work: job title, dependence and responsibility in corporate hierarchy
Psychology of debtors
Participate in the KVK activity
➤
After Your request, You will get the invitation with listed topics and agenda for the next Credit managers meeting.
If You have any questions please write by e-mail kvk@cr.lt